Which fabric do I choose?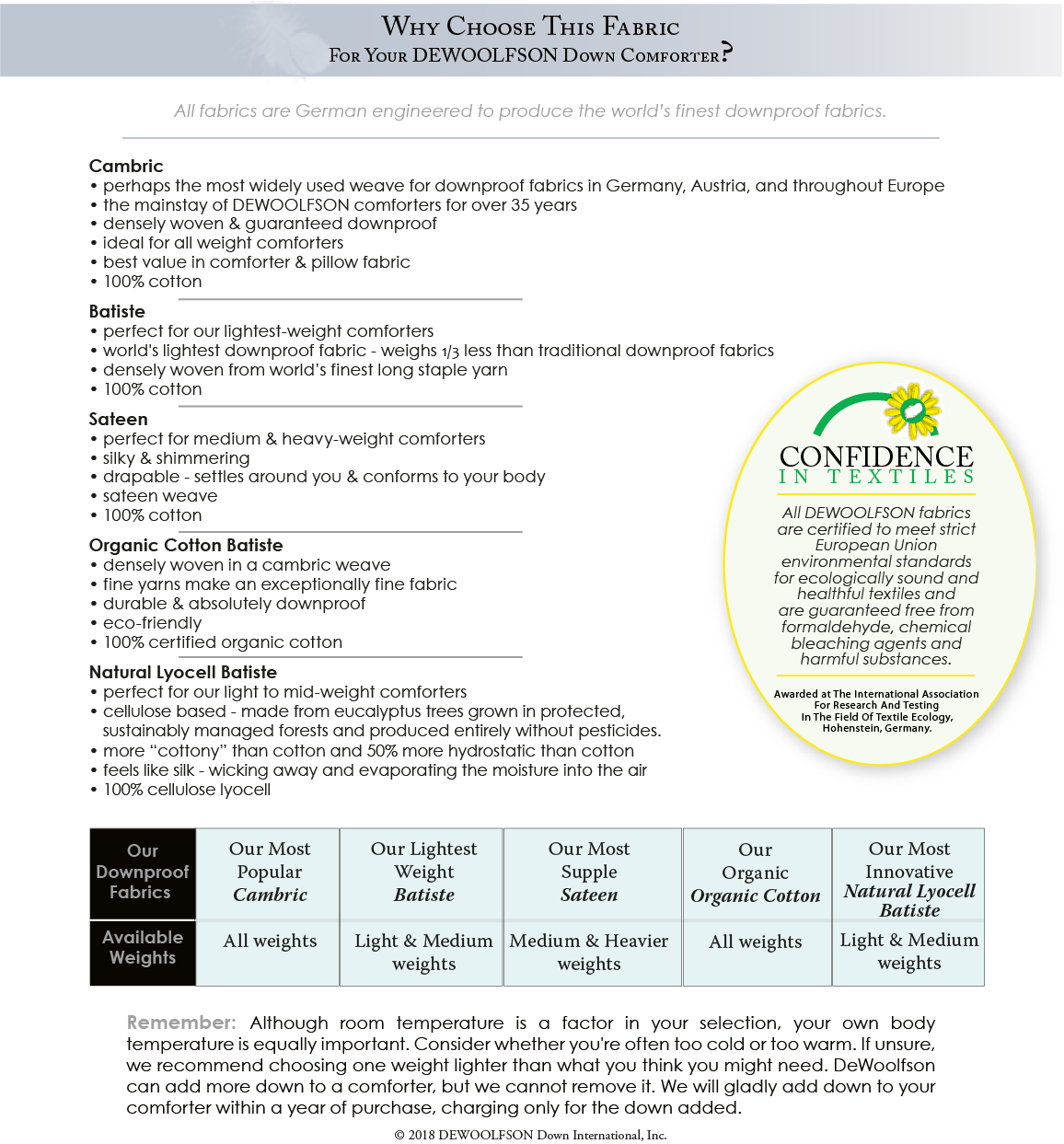 Proven DownProof Fabrics
Cambric, Batiste, Sateen, Organic Cotton Batiste, Natural Lyocell Batiste
We use proven downproof fabrics, engineered by German mills with well over a century of experience in producing specialized textiles. Cambric is good for all weights and is the best value. Batiste, 1/3 lighter than all our other fabrics, is made with the world's finest long staple cotton. Sateen is best for medium to heavy desired weight with its silky texture. Organic Cotton Batiste has a Cambric weave and certified organic. Natural Lyocell Batiste is best for light to medium weight. This fabric is made from the Eucalyptus tree into a cellulose-based fabric.